Microcast established since 1989, has been supplying precision zinc components to customers worldwide. Our quality system is in compliance with the ISO 9001: 2008 standard and we are also proud to have achieved the Sony Green Partner accreditation.
We possess full capability in the design and making of toolings for high precision zinc castings. We carry our projects through from the design and re-design of components to facilitating smooth production during manufacturing. To maintain consistency and high quality, all toolings and their designs are tested and fine-tuned from first article to the approval of final sample submission.
We also continuously invest in the state of our technology to keep up with the ever changing demands of the global market. We believe that the commitment, experience and dedication of our team here at Microcast is the critical ingredient that ensures the continuous partnership with each and every one of our valued customers.
Our Core Values:
Motivated
Innovative
Committed
Responsible
Objective
Creative
Adaptable
Sincere
Teamwork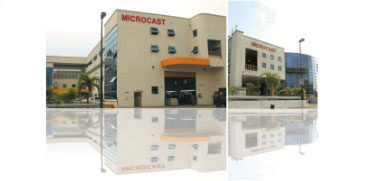 Our Mission:
To be a leading global player in the precision zinc die casting industry offering a fully integrated range of engineering services so as to achieve total customer satisfaction.



Our People:
To maintain our edge in the increasingly competitive Die Casting industry, Microcast has a team of dedicated, experienced and highly motivated individuals who continually strive for the best.